How do you treat child tooth decay?
If tooth decay has already occurred, there are safe and effective treatments for your child. Dental fillings and crowns are the most common form of dental restoration for children. Advances in technology have come a long way in pediatric dentistry over the past several years. The tools and technology that we have now to treat your child's dental needs are more comfortable, effective and discrete than ever. One of our favorite new technologies for treating our youngest patients are Sprig EZCrowns.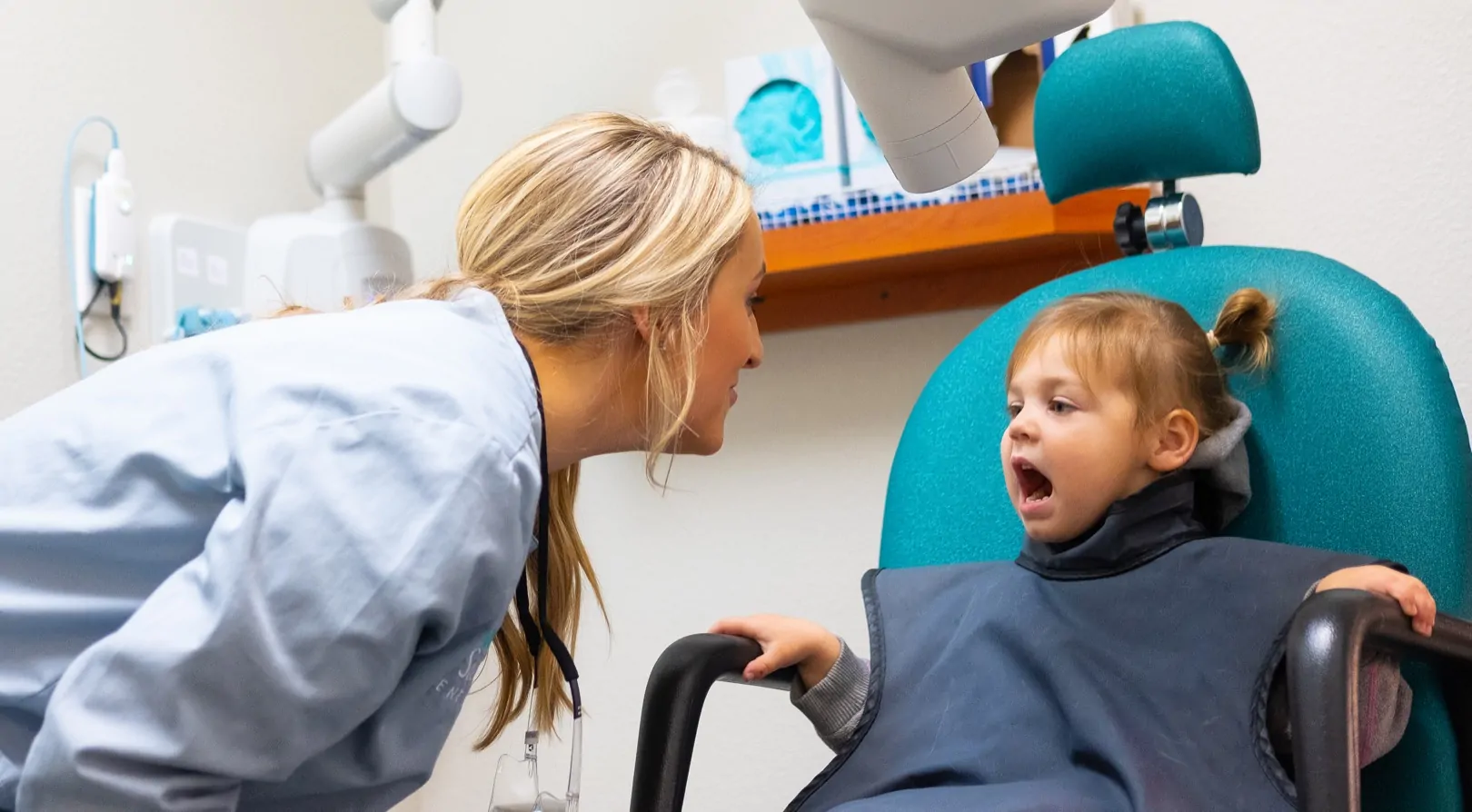 EZCrowns are made of solid, monolithic Zirconia, a ceramic material time-tested for its strength and durability. We love them because they are incredibly strong while being gentle on the gum tissue. Best of all, EZCrowns are the same color as your child's natural teeth! Rather than the more noticeable look of traditional, silver plated crowns, EZCrowns blend in beautifully to your child's smile. Most people will never even know that your child is receiving dental treatment — That's how natural they look!
The goal of dental restorations is to return your child's tooth to its original shape and function, so that they can eat, speak, and drink normally without pain. EZCrowns are designed to restore primary (baby) teeth and can benefit the dental health of children as young as three years old. They are easy to care for and are brushed and flossed just like normal teeth. EZCrowns can be used for front or back teeth alike and are designed to last as long as the baby tooth is present.
We have seen so many parents breathe a sigh of relief when we show them just how discrete and effective EZCrowns can be for their child's dental treatment. They are long-lasting, comfortable and stigma-free. We love EZCrowns and think that you will too. Call our office or visit our website here to schedule an appointment to learn more about if EZCrowns could be right for your child.